Smart View is an excel interface that connects with Hyperion Planning and Essbase to allow users to perform ad hoc analysis and reporting, input data instead of the web-based forms, and view Financial Reporting (FR) reports.
Smart View for Windows

Version: 20.100 (Build 230)
Oracle Build Date: June 1, 2020
Shared Connections URL for Smart View Advanced Options:
http://hyperwebprod04:19000/epmstatic/SmartView_Connections.xml
Confirm you have admin access to your machine.  If you do, skip to Step 2.  If you do not, you will be unable to download Smart View.  To request admin access, put in an ITS ServiceNow INC ticket and provide the IT Field Services representative these instructions:
Close all Microsoft products (Internet Explorer, Outlook, Word, Excel, Access, Visio, Project, PowerPoint, Lync, OneNote, InfoPath, Publisher, etc.)
Uninstall all older versions of Smart View from your system before installing the latest version.
To uninstall an older version of Smart View:
Click Start
Select Settings
Select System
Select Apps & features
Select the program you want to uninstall by clicking on it, and then click the Uninstall button
Restart your machine
To download and install Smart View:
Download Smart View from any browser except Internet Explorer.
Double-click on the "SmartView" application file.

Click "Extract all" in the dialog box that appears.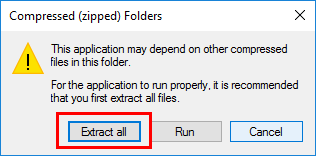 Click "Extract" in the dialog box that appears.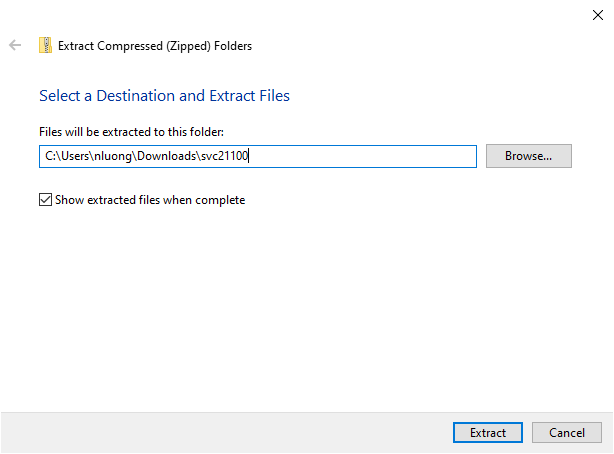 Within the extracted folder, right-click on the "SmartView" application file and click "Run as administrator."

Click "OK" in the dialog box that appears to proceed with installing Smart View. Installing may take several minutes depending upon the speed of your computer or network connection. During the process, you may see several black boxes flashing on the screen. Do not touch the boxes or attempt to control the installation process. When the download process is finished, you will see a small dialog box confirming the download is complete.

Open Excel.
The complete instructions can be found on page 5 of the Smart View: Installation and Planning Forms training manual .  Contact [email protected] with any issues.
---
Updated on 10/15/2020
Smart View for Mac via Microsoft Remote Desktop
OS X version 10.7 or higher
Microsoft Remote Desktop 8.0 or higher
UCSF direct network connection or VPN (wired or wireless)
Check if you already have Microsoft Remote Desktop installed by going to the Mac Search Finder in the upper right corner > click on the magnifying glass > Start typing "Microsoft Remote Desktop" into the seach bar.  If it is already installed the application will appear > Click on it and skip to the Microsoft Remote Desktop Configuration section.
Microsoft Remote Desktop Download:
Microsoft Remote Desktop can be downloaded from the App Store.
Navigate again to the Mac Search Finder magnifying glass in the upper right corner of the Mac.
Start typing "App Store".
The application will appear; click on App Store application
Once App Store opens, click in the App Store search bar.
Search for "Microsoft Remote Desktop."
The application will appear; download.
You may need admin access to your machine to download anything. See your local desktop support or create a ServiceNow ticket for the IT Service Desk if you have trouble downloading.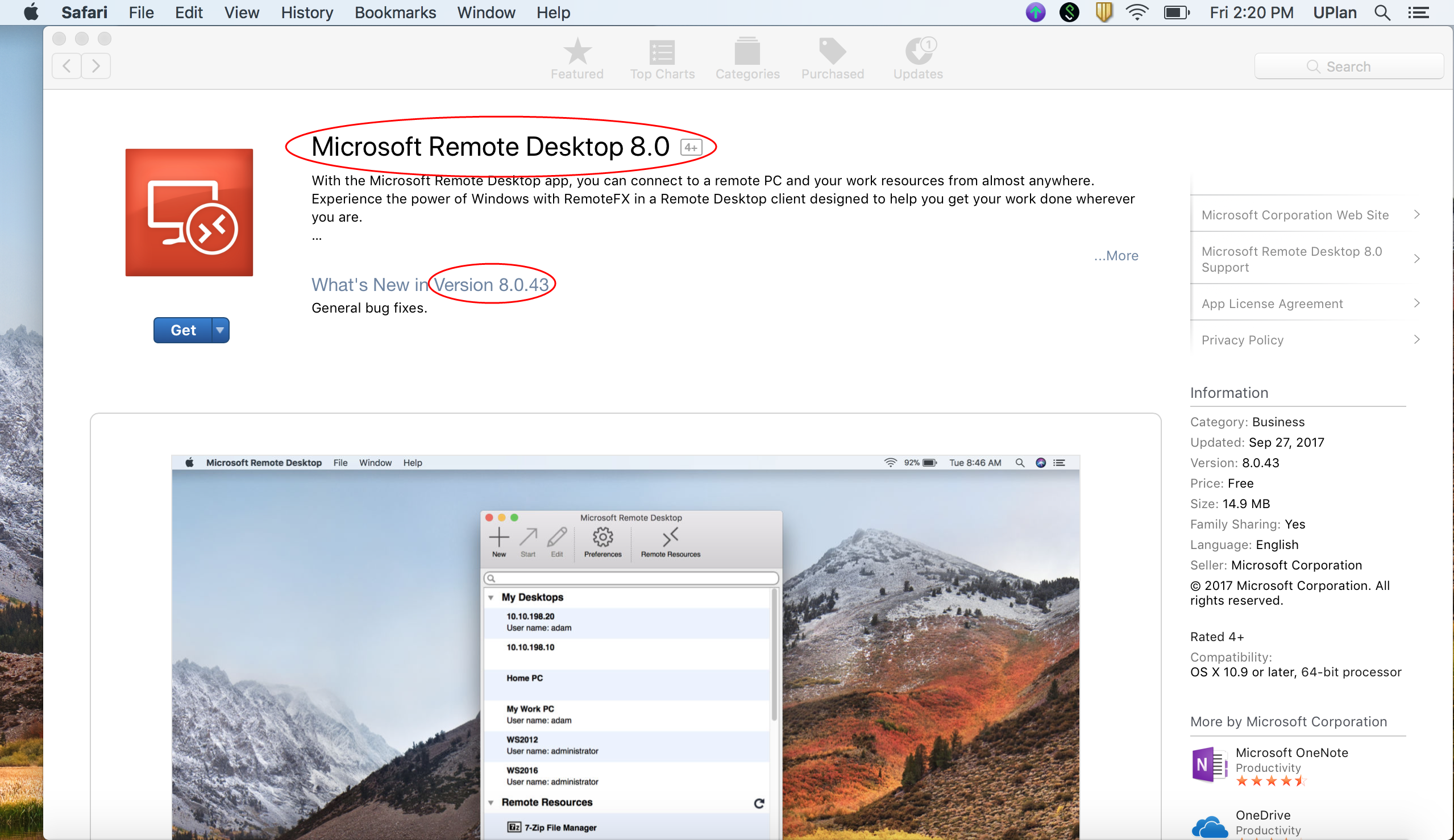 Once downloaded, you will need to configure the settings.
Click on Remote Resources.
Enter the URL: https://smview.ucsf.edu/RDWeb/Feed/webfeed.aspx and enter your Active Directory (AD) credentials (the user name and password you use to sign in to your computer every morning).
Click Refresh (refresh will save the URL and your credentials, and start the authentication process).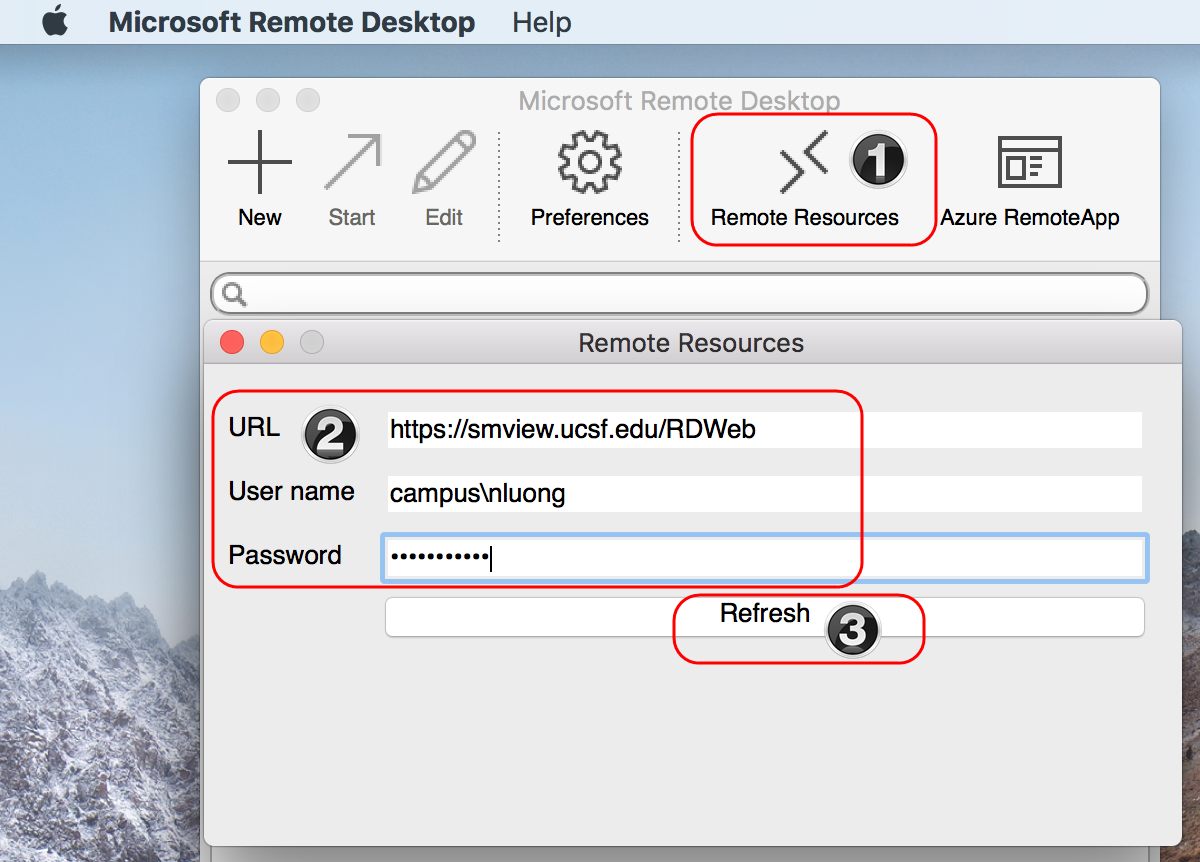 Once you have been authenticated, Microsoft Excel 2016 (with Smart View) will be made available under RDP. Double-click on Excel 2016 under Remote Resources.
The application may take up to 30 seconds to load, especially the first time.
If a Certificate Prompt pops up, you should ignore it by clicking on the 'Continue' button.
See UPlan Browser Requirements for Windows Users to connect once inside Remote Desktop.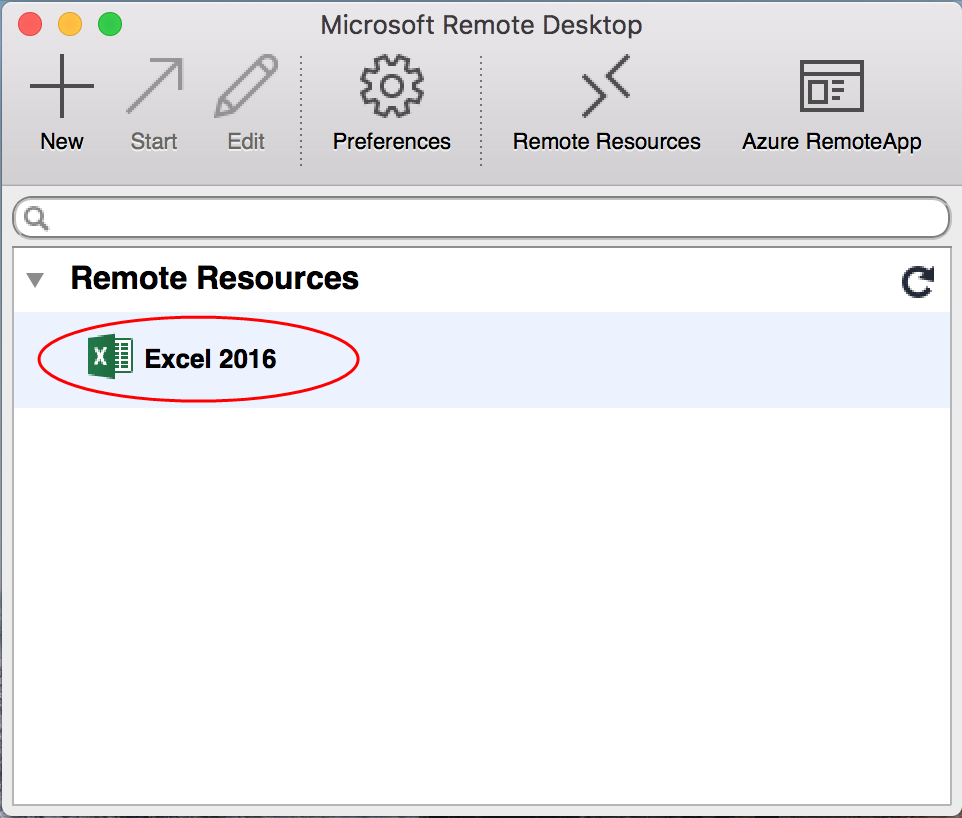 Saving Files (to preserve formulas):
Although Excel (with Smart View) is being run on a remote server, it does appear to you as if it is running locally.  Files can be saved on your local workstation, but in a very specific way.
Save to Users > Username > Documents folder